Affordably print and distribute to any location.
Storing printed material in-house can be a costly, risky, and time-consuming investment for any organization. As these costs have the tendency to fluctuate, it will be difficult to manage effectively due to the fleeting nature of the global business climate.
Outsourcing to Yamagata China's modern facilities can save the hassles of risks and overhead involved, and ensure an affordable consistent cost-per-order basis. Only order what you need while we will search for the most expedient and cost-effective solutions available to distribute your order anywhere in the world.
We offer:
Efficient and affordable distribution
Clean, secure, state-of-the-art facilities
Online management of inventory
Did you also know that Yamagata China can take care of your entire packaging, mapping, and distribution process from start to finish? Saving you time and money, so you can focus on your core business.
Kitting & Assembly
We all most likely at some point opened a package containing our order accompanied by an instruction manual, a warranty, a DVD, or CD.Did you know that many of these parts were manufactured separately in different countries by various suppliers before it was all sent to one location for final assembly, packaging, and distribution?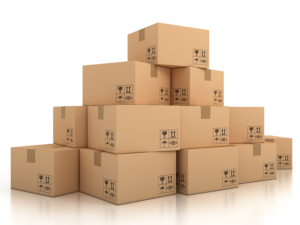 From Fortune 500 companies to startups we provide:
Ready-to-ship products to any location of your choosing,
Utilizing our in-depth knowledge of distribution and network affiliates to navigate through the complexities of logistics worldwide, we are confident that we can efficiently deliver your product to your destination reliably.
The best service from our seasoned team of assembly experts,
Doing things right the first time matter to us.  Every month we assemble millions of units each month for a wide range of industries with a 99% accuracy using our in-house system that tracks and streamlines your product flow.
Strict quality assurance protocols set to international standards.
Yamagata China's strict adherence to quality guarantees that the finished product will meet your special specifications and expectations. We have a team from Japan that regularly audits our processes to ensure our entire workflow meets Yamagata Corporation's requirements.
We also offer packaging design and engineering for businesses looking to improve their branding. Learn more about our creative capabilities here.
No matter what you are looking for, we are confident that we have the solution to meet your fulfillment and kitting needs.Don't let costly experiences negatively impact your company's operations.
Contact us for your free quote today.