Each job, crafted to meet your goals and expectations.
Since 1999 Yamagata China has been providing high-quality, affordable, and timely translations for our clients. With offices across 10 countries, our unique combination of geography, cultural and language expertise enables us to provide effective solutions to help you engage with your customers overseas. From Fortune 500 companies to small businesses, we have successfully supported a variety of industries looking to expand abroad.
All of our translators are native-speaking, bilingual,  and experienced individuals certified by the Japanese Technical Communicators Association (or with an equivalent of JTCA certification).  As we take quality very seriously, all potential hires undergo a strict hiring process before joining Yamagata's worldwide network of certified professionals. Ensuring that your company's message will translate to every service and branch across the globe.
If you're looking for accurate, high-quality content at an affordable price, talk with us today to see how we can help you grow your business.
Industries we have served:
Information Technology
Automotives
Consumer Electronics
Telecommunications
Construction
Pharmaceuticals
Retail
Tourism
And More
Translation
Utilizing our vast network of resources in over 100 languages, Yamagata China can quickly assign translators to you in nearly every major language. All of our translators are experienced, certified, native-speakers with bilingual capabilities.
Localization
Have the right words to reach your international audience
You have spent time, energy, and money to successfully channel your brand through multiple channels, but now how do you replicate the same successful approach to your target audience abroad? Whether you would like for us to work with your original content or help you start from scratch, our team of professional writers will ensure that your message is appropriate for your brand and market.
Every word, image, design is carefully employed to make sure our results resonates with your intended audience.We do not simply translate just for the sake of translating. Our native-speaking copywriters take into account local aesthetics, linguistic trends, and your market's consumer habits to craft a well-formulated message.
We want you to succeed. It's that simple. To make sure that your message gets across to your intended audience means we are doing our job.
Proofreading
Grammatical mistakes in any language is a costly experience for any business. Our quality assurance team can quickly facilitate an independent proofreader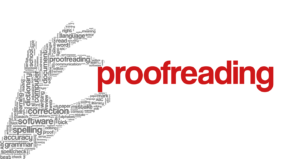 to review, revise, and confirm that your content:
Reads smoothly
Sounds natural in the target language
And appropriate for both the specific industry and intended audience
We personally know the importance of making a strong, favorable impression.  Our commitment to employing only the best practices ensures that you have all the tools you need for overseas success.
Learn more how we can help your company today.